Columbia Hillen
Located in the heart of a regenerated shipyard area in Belfast known as the Titanic Quarter, the 4-star hotel of the same name helps bring to life a bygone age.
For the 119-room Titanic Hotel occupies the Victorian and Edwardian offices of Harland & Wolff, the company that built the ill-fated cruise ship in 1911.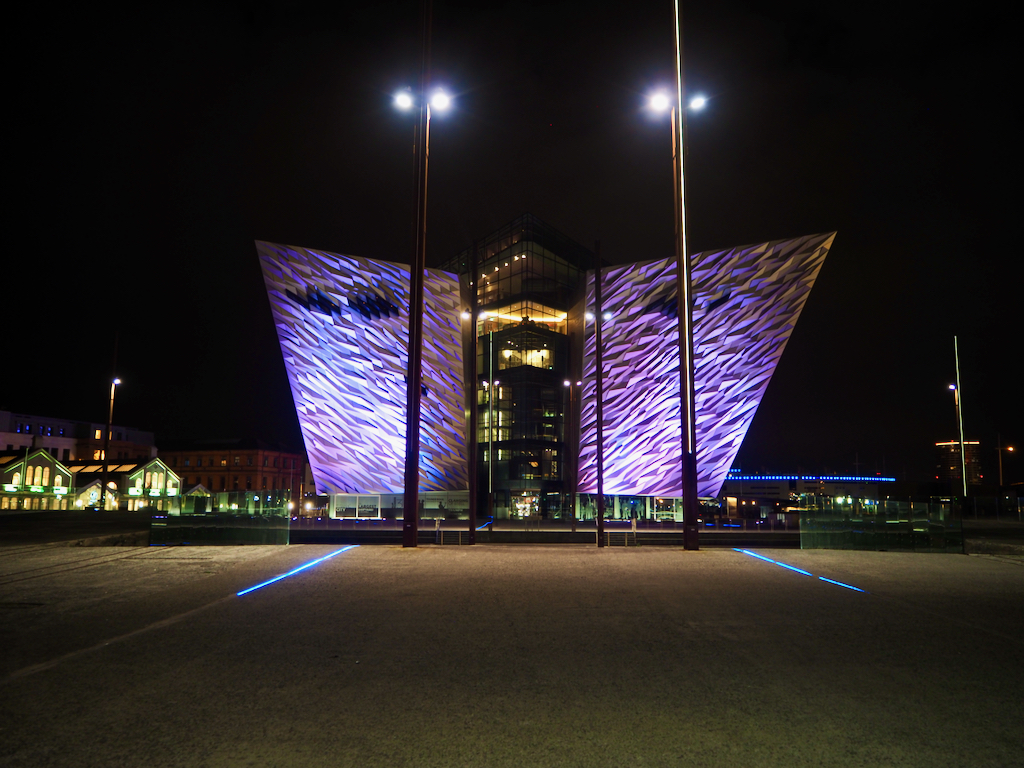 Columbia Hillen
It also stands beside the landmark building housing the massive Titanic Belfast museum, shaped to resemble four ships' bows and covered by thousands of silver aluminum tiles, giving it the local nickname: the Iceberg.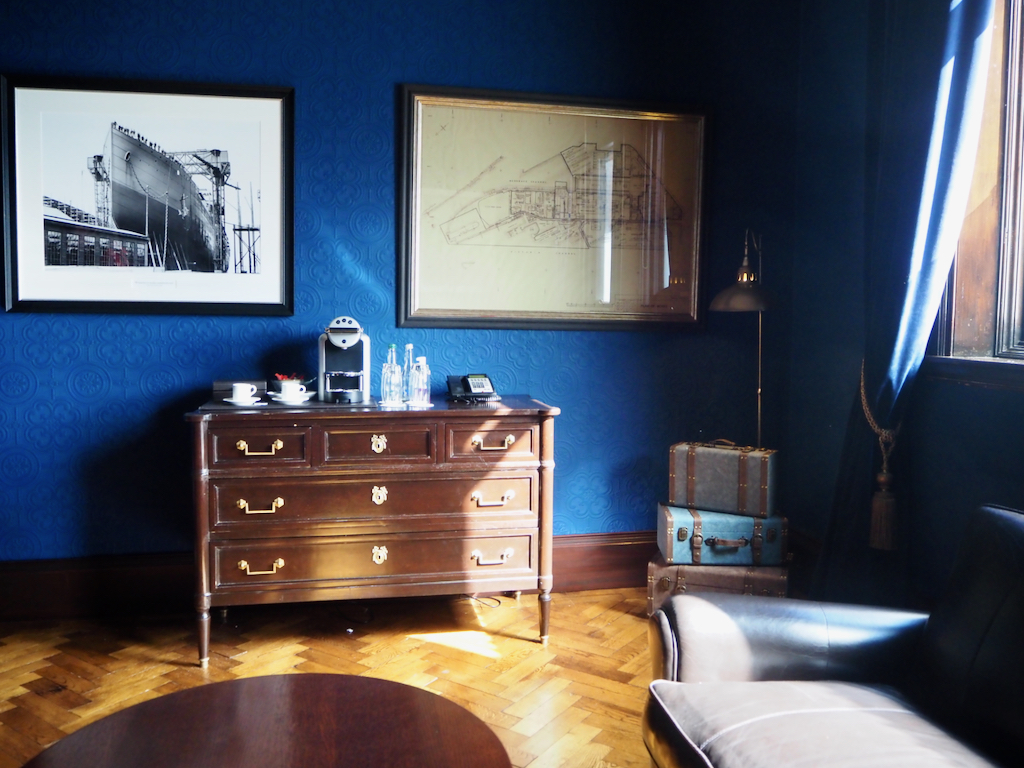 Columbia Hillen
Half-hotel, half-museum, the Titanic Hotel – sister to the Titanic Hotel in Liverpool operated by Harcourt Developments – has an original collection of over 500 artworks, artifacts and photographs transporting guests back to the 'Golden Age of Ocean Travel.'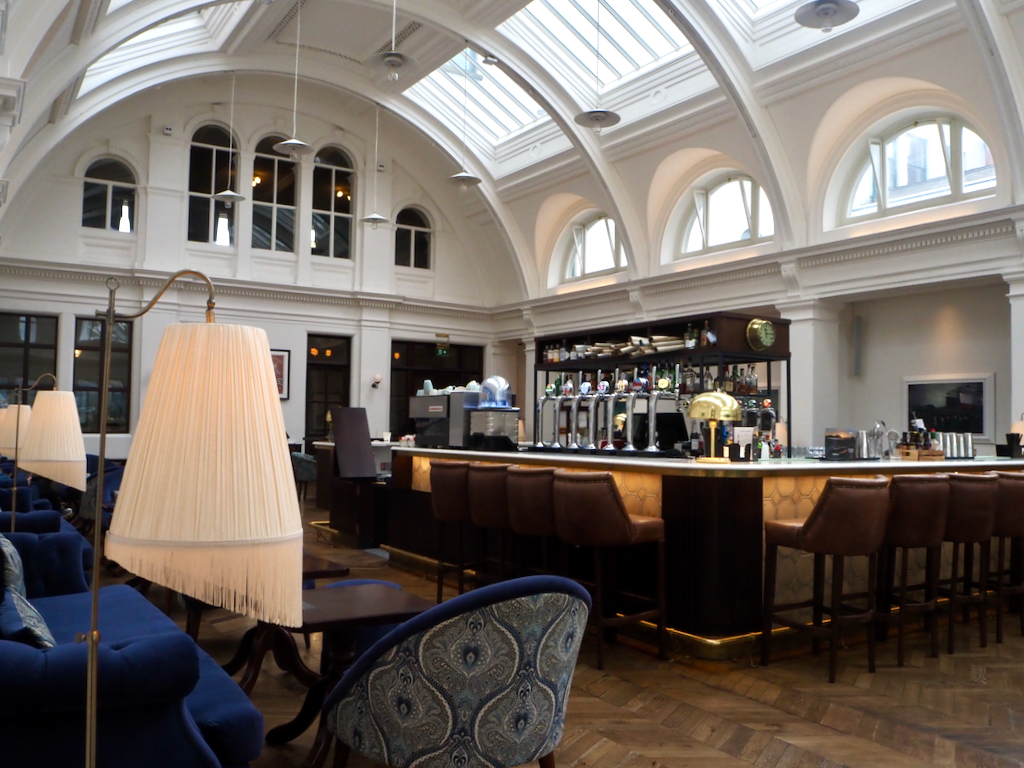 Columbia Hillen
At the centre of the hotel are the twin, purpose-built, 19th-century drawing offices of Harland & Wolff, constructed to allow maximum natural light and featuring three-story high, barrel-vaulted ceilings. Drawing office Nr. 1 houses the hotel's ballroom while Nr. 2 is The Harland, a spacious bar and lounge, with deep, comfy blue velvet sofas circling the room.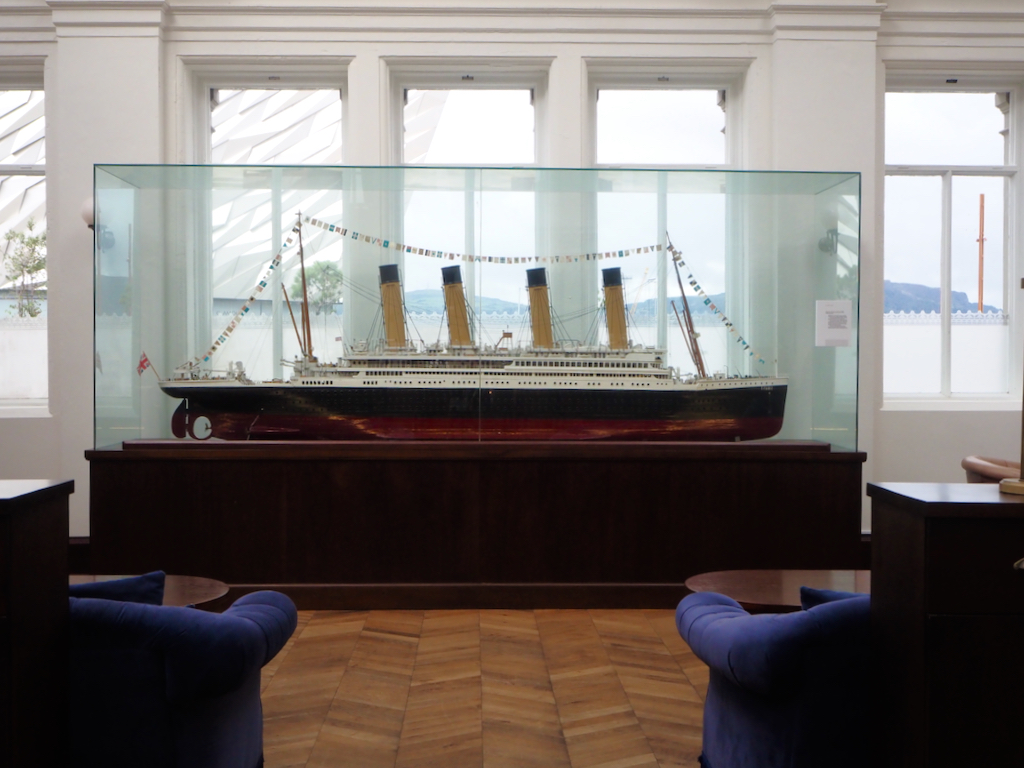 Columbia Hillen
Decorated with beautiful art deco and art nouveau travel posters, it hosts a large model of the ship and offers views out to Titanic Belfast and the legendary slipways beside it. Cocktails even include one named Ms. Millvina Dean, honoring the last remaining survivor of the maritime disaster.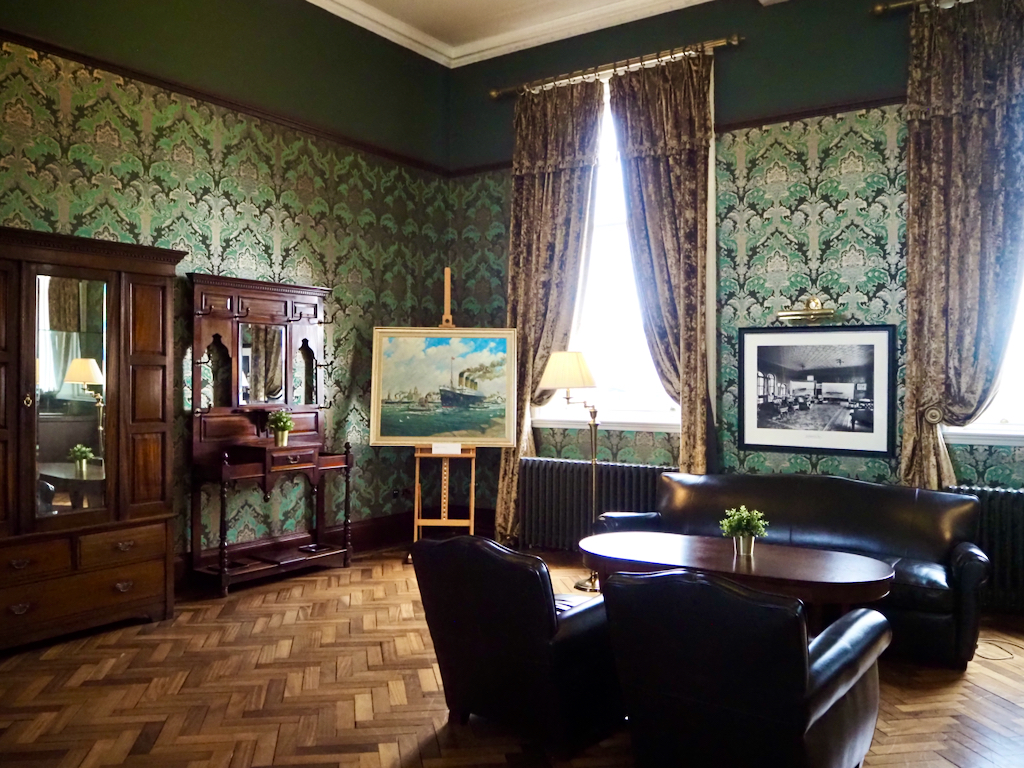 Columbia Hillen
Above Drawing Office Nr. 2 is the Presentation Room, where prospective buyers were once shown oil paintings of Harland & Wolff's ships. It is now decorated with contemporary photographs. In the original directors' entrance hall is the curved etched-glass telephone room, where news of the Titanic's sinking was first received. Nearby is the mahogany drawing table of former chief naval architect, Thomas Andrews, who saved passengers by helping them onto lifeboats before dying in the disaster.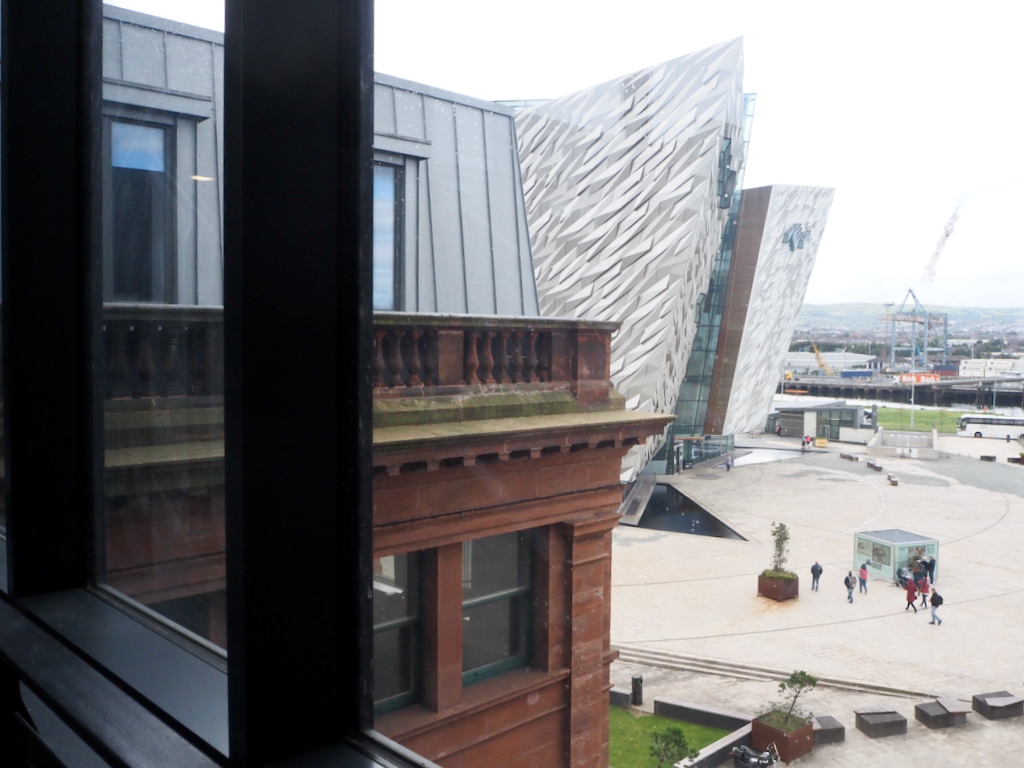 Columbia Hillen
Naturally, all hotel bedrooms here have nautical personalities with art deco furniture, ship's lanterns, riveted panels and maritime-related artwork. In our room, floor-to-ceiling windows with an opening of almost 180 degrees overlooked the very place where the world's largest ship was built. Two leather armchairs and a small table window-side granted convenience for viewing these historic places below. Black and white tiles on the bathroom floor were reminiscent of the ship's flooring while industrial design featured heavily, with various ship parts adorning the bedroom walls plus vintage iron bedside lamps, cabinets and a writing desk. 
Columbia Hillen
Arriving late from overseas, we dined in the Wolff Grill, seated in a partially enclosed space that once was the office of the man who designed the Titanic. As starters, we chose rilletes of duck with madeira, dates and brioche; seared scallops with chili; and garlic and rum-glazed chicken wings followed by slow-cooked pork with celeriac and charred leaks and 28-day aged rib eye. It was impossible to ignore delectable desserts of sticky toffee pudding with salted caramel and banana ice-cream and baked chocolate mousse with orange and candied hazelnuts.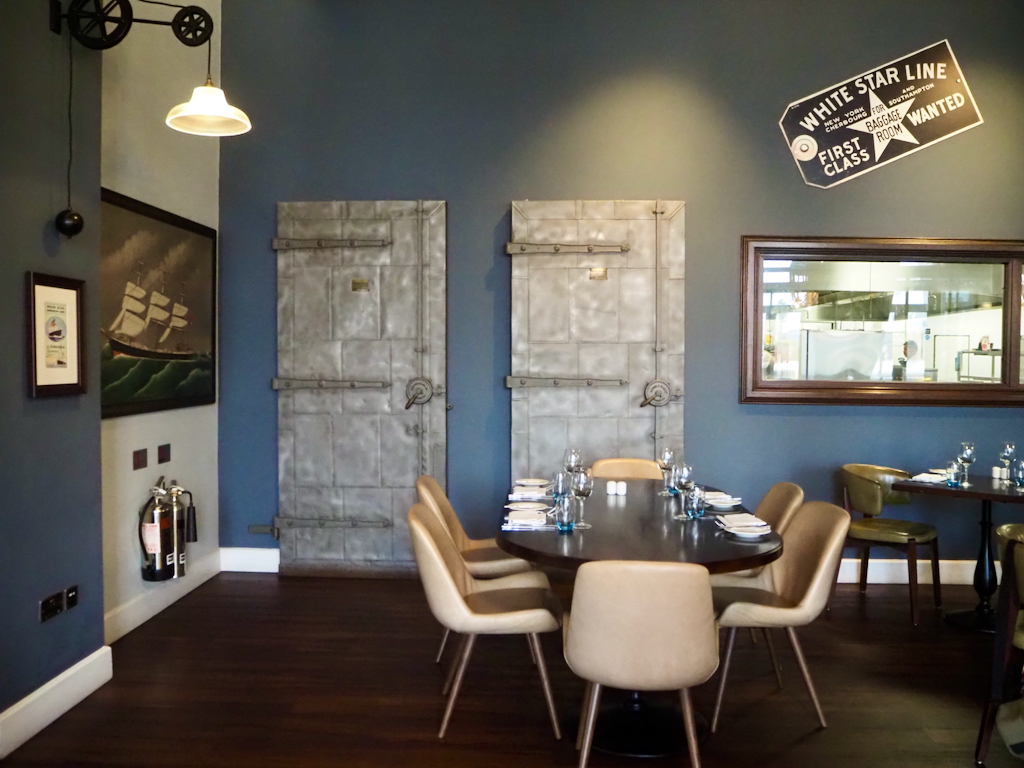 Columbia Hillen
The Titanic Hotel is conveniently located for city sight-seeing, just a ten-to-twelve minute walk from Belfast city center along Belfast's Maritime Mile – a waterfront experience comprising sporting and conferencing events at the Titanic Exhibition Centre; Vertigo, an indoor skydiving facility; a marina filled with yachts; interesting sculptures including the 'Big Fish' and the 10,000-seat Odyssey (SSE Arena) entertainment complex home to the ice-hockey team, the Belfast Giants, where artistic performances of all kinds take place.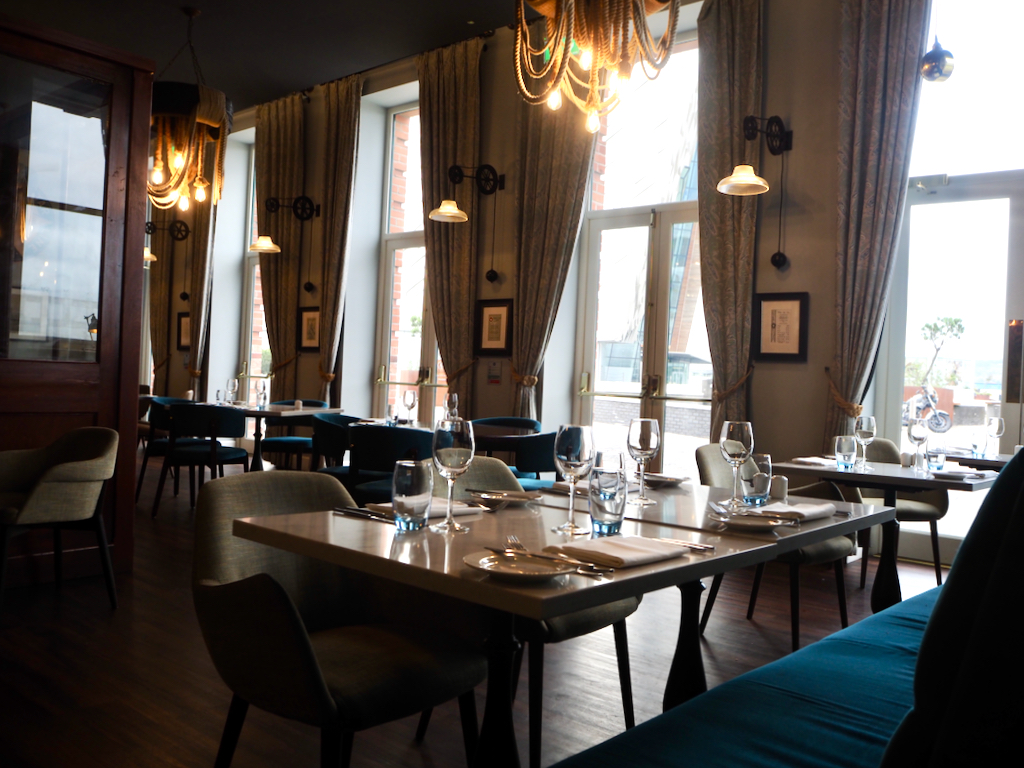 Columbia Hillen
The flagship Titanic Belfast itself has nine interactive galleries, spectacular banqueting facilities in its 750-seater Titanic Suite and an extensive multi-media exhibition and education space including a cinema and real-life designs of some of the cabins on the ill-fitted ship.